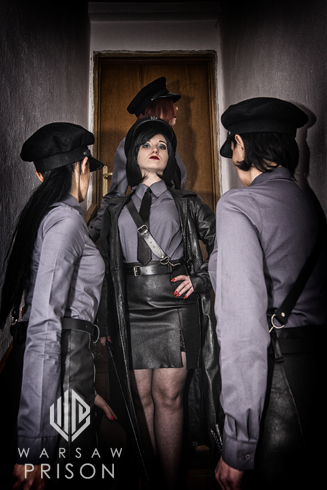 news archive
new gear in my prison

29 May 2019
I got some new quality gear:
steel collar
pair of steel handcuffs
pair of steel ankle cuffs
steel ball stretcher
new furniture



18 March 2019
My workshop has made new furniture for me - a vertical bondage frame. Thanks to it I will have new possibilities of immobilizing and torturing my prisoners. I can not wait to try my new ideas!

The furniture is heavy, steel, maintained in industrial design. Thanks to the wheel, the furniture is mobile and I can move it wherever I want. In addition, there are the hitch points for belts, chains and/or ropes which can also be moved. In my workshop, we have developed a special fastening system that allows me to adjust the furniture to prisoner's height and be more versatile with fulfilling my ideas.

Of course, I made a photo session to present the purpose of this bondage frame. You can find it in the "Pictures" section.

To visit the gallery click here.
new pictures


18 March 2019
I received a new latex catsuit that was specially designed for me by alternative off fetish store.

I had to check how I present myself in it. Fitting has transformed into a photo session whose effects you can see in the section "Pictures".

To visit the gallery click here.
womania empire membership


16 March 2019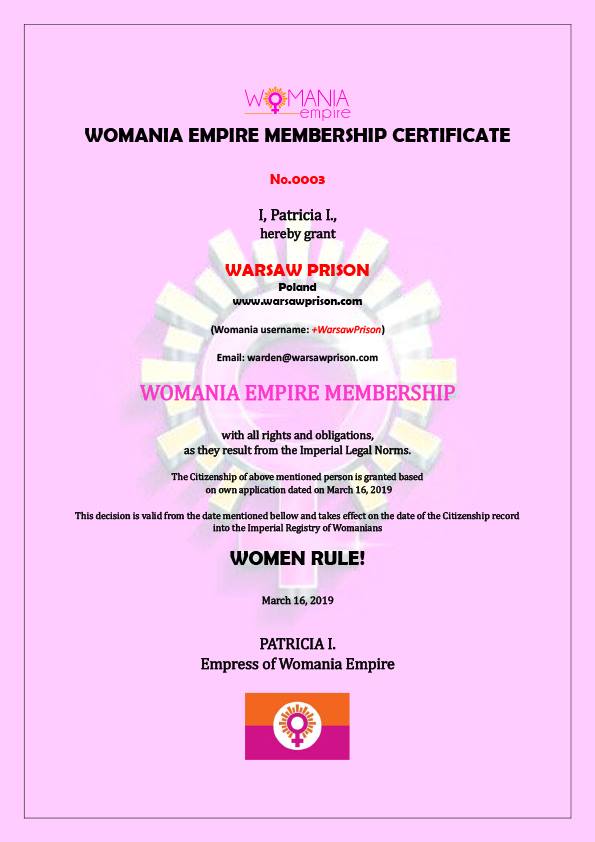 On 16 March 2019 the Warsaw Prison became a Member of Womania Empire

It is a great honor for us that we have gained the recognition of OWK and Womania Empire, that we have been accepted and can be members of this outstanding Womania Empire team.

We hope that our cooperation will be very good and very effective and that we will jointly train a new generation of ideal prisoners.

Warden Daria
new pictures


15 March 2019
Changes in the placement of the accessories in the storage room have made the equipment more visible now. It was a good moment to take pictures and to show you how the studio is equipped.

Of course, all the photographs can be found in the "pictures" section, but you can also click here.

The current list of accessories is here.
warsaw prison on the owk website!


14 March 2019
You can find us in the OWK Guest Galleries! We are proud that we are among such outstanding Ladies.

Look here if you want to see our profile there.