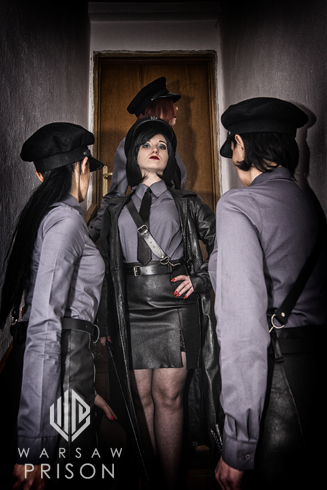 news archive
new photos



16 December 2016
I finally found time to make a photoshoot of accessories, that can be found in my storage room. After three years of buying equipment, I can honestly say, that I am proud of my collection.

Until now you could only read about the accessories, that I have. From today, you can see them too in section "pictures".
first birthday of warsaw prison


13 December 2016
Today, prison is celebrating its first birthday! It was a very intense year. We received a lot of praise, congratulations, we were visited by many people. We are entering the next year with great motivation, passion and plans for further development of this place.

Four days ago also my studio celebrated its third anniversary of the opening. I am proud of the place that I created, and I still got a lot of plans for future.
new gear in my prison

19 November 2016
I got some new quality gear:
power box E-Stim Pebble
cock cage Bon 4M size S
new gear in my prison

2 November 2016
I got some new quality gear:
ElektraStim "Flick Duo" EM-80-E
new gear in my prison

27 September 2016
I got some new quality gear:
8 high quality whips
cane
inflatable dildo size M
inflatable dildo size L
O-ring gag
spider gag from Mister B
dildo gag
new gear in my prison

22 July 2016
I got some new quality gear:
2 x straitjacket
2 x sleepsack
Vyper 2 - a four pole electro-compression system for penis
Vyper XL - an eight pole electro-compression system for penis and balls
cock shock - remote CBT trainer
shock collar - remote trainer
nipple pullers
pressure tit lock nipple clamp