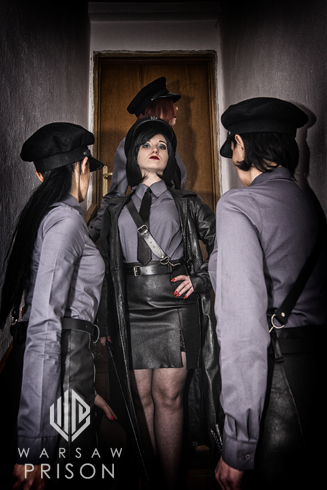 news archive
new gear in my prison

12 April 2018
I got some new quality gear:
ball stretcher
open gag imitating female lips
nipple clamps
short rubber flogger
short riding crop
new gear in my prison

28 January 2018
I got some new quality gear:
Dorcel Power Pump Pro - Ultra-powerful rechargeable penis pump
Doxy Die Cast Wand Massager
Kink by Doc Johnson G-SPOT Wand Attachment
Kink by Doc Johnson ANAL BEADS Wand Attachment
Kink by Doc Johnson COCK TEASER Wand Attachment
Kink by Doc Johnson COCK STROKER Wand Attachment
Speed Shift cock ring
cane
new pictures


17 December 2017
On the occasion of the upcoming Christmas, We made a photo session with Santa and his red nose reindeer - Rudolf. 
As a result of intense torture, Santa gave me his bag full of presents and Rudolf voluntarily changed his employer. From now on, harnessed to my pony cart, he will help me handing out gifts to all naughty adults.
Here you can see the effects of having some fun with a guy in red clothes.
2nd anniversary



9 December 2017
It has been exact 2 years since I opened my Warsaw Prison project. From that time a lot of things have changed. Today prison is totally different than 2 years ago. We have more space, more furnitures, more gear, more possibilities to make prisoner's life harder.

I can say that I'm really proud what I created, I'm proud that you like to visit me and I'm proud of myself and my Officers, because our passion is still burning and it is even greater than a few years ago.

And here is a little gift for you. Pictures from anniversary photo session in the gallery
new gear in my prison

26 November 2017
I got some new quality gear:
leather suspension cuffs on hands
leather suspension cuffs on legs
leather black collar
leather black posture collar (9 cm)
butt plug (4 cm diameter) from Mister B
butt plug (from 4,4 cm to 7,3 cm in diameter) from Mister B
anal dildo (7,3 cm in diameter, 23,5 cm long) from Mister B
one pair of nipple clamps
new room in my prison - room nr 4


9 November
I have opened a new room in my prison! It is thirty square meters room, whose main part is the gantry used to suspend slaves.

Other furnitures, which are located in the new room, are: St. Andrew's cross, gynecological chair, spanking barrel, large cage and another "penalty hedgehog".

It is already

110 square meters of space

for play!

Of course, next new furniture will be added in the future, which will enrich my offer. But now in the pictures you can find a pics showing how my new "playground" looks like.